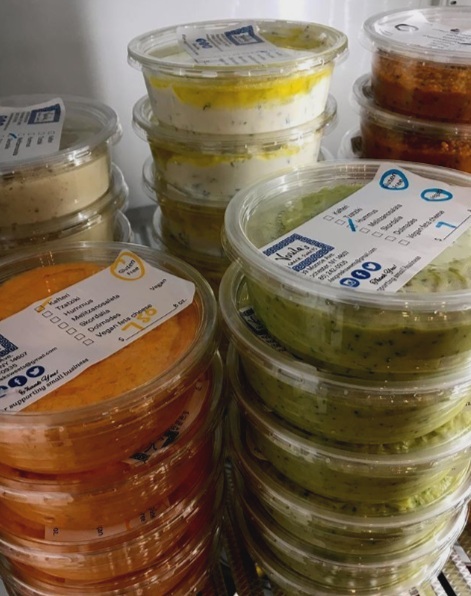 Looking for vegetarian and vegan catering in Rochester, NY?

TEXT Voula's Greek Sweets
and let us know!
Catering made simple!
Catering orders only apply to parties of 15 or more! For any less than 15 people, please place a to-go order by calling the restaurant at (585) 242-0935!
We only take your catering orders via text!
If you call Voula's Greek Sweets, you'll be provided the number and asked to text the order in. Peep the catering instructions below and us your catering inquiry! This phone line CANNOT receive calls, so be sure to text us your inquiry!
Include the following information in your text:
First & Last Name

What food you want

The date you need our food

How many people you're serving (15+)
*If we have follow up questions, we'll text ya!